Istanbul
Istanbul
Istanbul, Turkey's largest city, is a fantastic enigma. It stands on both sides of the mighty Bosphorus River, both in the East and West, Asia and Europe. And for such an ancient city, it never fails to come up with new ways to entice visitors and regularly tops 'best city destinations to visit this year…' lists.
As Constantinople, it was the capital of both the Byzantine and Ottoman Empires and its legacy of grand and beautiful architecture is evident all over the city. Known as the City of the Seven Hills, gaze out from one of the city' many vantage points across a skyline of minarets, palaces, bathhouses, ornate mosques and medieval churches and you'll understand why Istanbul remains one of the world's most celebrated cities.
Unmissable are the Hagia Sophia and Topkapi Palace, mighty creations of the Byzantine reign. You could easily spend a day exploring the ancient walled city of Sultanahmet, a Unesco World Heritage area.
Cross the Galata Bridge into modern Istanbul and you'll discover a very different side to the city. Here there is an extraordinary range of boutique hotels, as distinctive as any other major city. The vibrant uptown of Istiklal Cadessi is home to the latest and freshest fashion designers, while dining options range from the upmarket rooftop and waterfront restaurants to tucked-away local street food and kebab stalls. At night head to Beyoğlu district, the epicentre of Istanbul's famous nightlife.
Lightfoot Travel's consultants have all the inside knowledge of the city and know all the best places to stay. We'll use a concierge-style service and our experiences to design your perfect luxury tour in Istanbul.
Read more...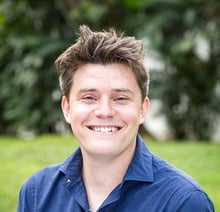 our destination expert
or
Knowledge
Expertly Crafted
Value
Peace of Mind