Luxury Holidays to Malawi
Malawi
Enter Malawi, the 'Warm Heart of Africa'. Settle into the warm company of some of the friendliest smiles you'll ever see, and indulge in the diversity of Malawi's stunning landscapes.
The small, landlocked country of Malawi is renowned for its geographical diversity and legendary for its friendliness. With its off-the-beaten-track safaris and vast shimmering lake, a luxury holiday to this vibrant African country promises adventure and the warmest of welcomes.
For a country with no access to the sea, Malawi is known for its golden beaches. Magnificent Lake Malawi, the ninth largest lake in the world and third largest in Africa, covers 29,600 square kilometres of the country, straddling neighbouring Mozambique and Tanzania. Its remarkably clear waters are swarming with cichlid fish, many of which are endemic; their diversity and evolution have led to the lake's UNESCO-listed status.
Relax here for a few days on safari, or in neighbouring Zambia. With a scattering of luxurious lodges, fabulous swimming, some of the best freshwater diving and snorkelling in the world, there's plenty here to keep you entertained. The magical sight of lamp-lit fishing boats dotting the waters led to adventurer David Livingstone naming Lake Malawi the Lake of Stars.
While the lake is undoubtedly the main attraction, Malawi is no slouch when it comes to African wildlife. Majete Wildlife Reserve is a conservation success story with an impressive diversity of iconic African wildlife, including rare black rhinos. Liwonde National Park is a Big 5 national park and also sports a healthy cheetah population. In addition, the country is rich in birdlife with over 650 species resident here or passing through on migration.
Read more...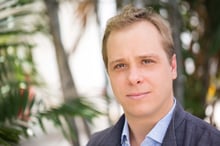 our destination expert
or
Capital:

Lilongwe

When to go:

May - October

Currency:

Malawian kwacha

Language:

Chichewa, English

Time Zone:

GMT+2
Knowledge
Expertly Crafted
Value
Peace of Mind