Luxury Holidays in Zambia
Zambia
Get in on Africa's best kept secret with a trip to Zambia, home to some of the continent's best national parks, walking safaris and fishing. On a luxury holiday with Lightfoot Travel, we can customise an itinerary entirely to your needs.
Key wildlife spots in Zambia include South Luangwa National Park, one of the best wildlife sanctuaries in the world and the home of the Luangwa River, whose oxbow lagoons act as a draw for wildlife and offer visitors a chance to spot the big five on foot.
For an extra helping hand, the park's guides have an uncanny knack of spotting leopards in the trees from afar, and are a fountain of knowledge about the wildlife in the area.
Head over to the spectacular Victoria Falls and awaken your senses watching Mother Nature in action. A breathtaking experience for those lucky enough to get up close to this gargantuan waterfall, which is 1708 wide and drops more than 100 metres into the gorge below. There are many activities to be done, for a special glimpse at this watery goliath, see the falls on a helicopter tour.
For the more adventurous traveller, Zambia is host to a plethora of activities, from whitewater rafting on the Zambezi River to tiger fishing on a canoeing safari, or getting close to big game in the Lower Zambezi National Park.
The Lower Zambezi National Park is still relatively undeveloped, but it's beauty lies in it's absolute remoteness and pure wilderness of it all. The range of animals is not as large as the other big parks, but the opportunities to get close to the game wandering in and out of the Zambezi channels are spectacular. It is a great spot for fishing, and the river offers up plenty of healthy tiger fish and bream catches.
Nature may well be the order of the day in Zambia, with pristine landscape and bush camps aplenty, but there are also several stylish luxury lodges here, offering a comfortable refuge from the wilderness, and a chance to relax to the sounds of the wild in five-star surrounds.
Whether you're an adventure junkie, a safari lover, or looking to explore the undiscovered side of Africa, our experts are on hand with personalized advice to help design your own tailor-made Zambian itinerary. Enquire now!
Read more...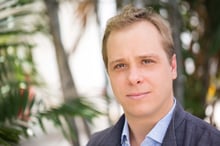 our destination expert
or
Capital:

Lusaka

When to go:

May - October

Currency:

Zambian kwacha

Language:

English

Time Zone:

GMT+2
Knowledge
Expertly Crafted
Value
Peace of Mind