Luxury Papua New Guinea Holidays
Papua New Guinea
Overview
Although it lacks typical tourist infrastructure, intrepid adventurers that travel to Papua New Guinea are richly rewarded. Blessed with stunning natural beauty, this destination is teeming with rare tropical flora and fauna and is home to fascinating tribal cultures.
Tour ideas
Papua New Guinea holidays offer a raw beauty waiting to be discovered. Its interior is cloaked in dense rainforest, and its mountainous spine is dotted with active volcanoes. Spot tree kangaroos, wallabies and possums as you explore your surroundings.
Things to do
With the 600 islands being home to over 800 tribes, why not learn about the unique languages and cultures this country has to offer?
Those looking for action can also uncover the biodiversity of Papua New Guinea, from dense rainforest to a coral-ringed coastline. Or perhaps some birdwatching, to catch a glimpse of the many birds of paradise.
Places to visit
Visit the Highlands and interact with some of the world's most flamboyant cultures. Encounter the Huli Wigmen of the Tari Valley, and experience the fearsome masks of the Mudmen in the Wahgi Valley.
True adventure awaits on a luxury holiday to Papua New Guinea. Enquire with Lightfoot Travel today.
Read more...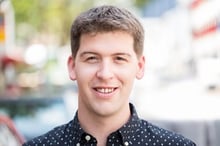 our destination expert
or
Capital:

Port Moresby

When to go:

May - October

Currency:

Papua New Guinean kina

Language:

Tok Pisin, Hiri Motu and English

Time Zone:

GMT+11:00
Knowledge
Expertly Crafted
Value
Peace of Mind