Want to make a night out with friends extra special? Then book a private dining room…
01
The Harcourt
A Georgian terrace house in Marylebone is now home to four private dining rooms – the White Room, the Black Room, the Whiskey Room and the Garden Room. So no matter what mood your party is looking for, you're sure to find the room that suits you at The Harcourt. Expect mouthwatering Mediterranean food and some of the best cocktail infusions around.
02
When a restaurant has a button that says 'Press for champagne' it has to be worth a visit. But if you want to make your trip extra special at Bob Bob Ricard, book the Private Dining Room. Modelled on the royal dining carriage, it's the perfect place to mark a celebration.
03
Ametsa With Arzak Instruction, The Halkin
Enjoy a tipple at the famed Halkin bar then take a seat in the private dining room of Ametsa with Arzak Instruction. This father and daughter run restaurant comes with a Michelin star for good reason.
04
Salon Noir, Park Chinois
This dim sum restaurant is a hot favourite with the fashion pack. The restaurant comes with three private dining rooms, including Salon Noir. After a drink at the bar, eight guests can take a seat around the ebony table in this Chinoiserie-style room. Then you can enjoy a digestif in front of the fireplace.
05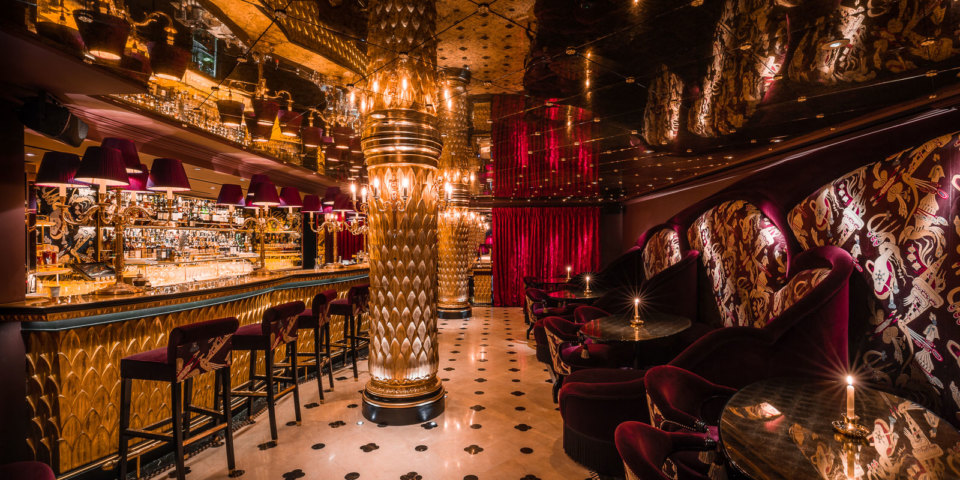 China Tang, The Dorchester
Renowned food critic Jay Raynor called the duck at China Tang, The Dorchester "world class", which makes it reason enough to go on its own. So now Jay has said what you need to eat the only decision you need to make is which one of the three private dining rooms you want to dine in.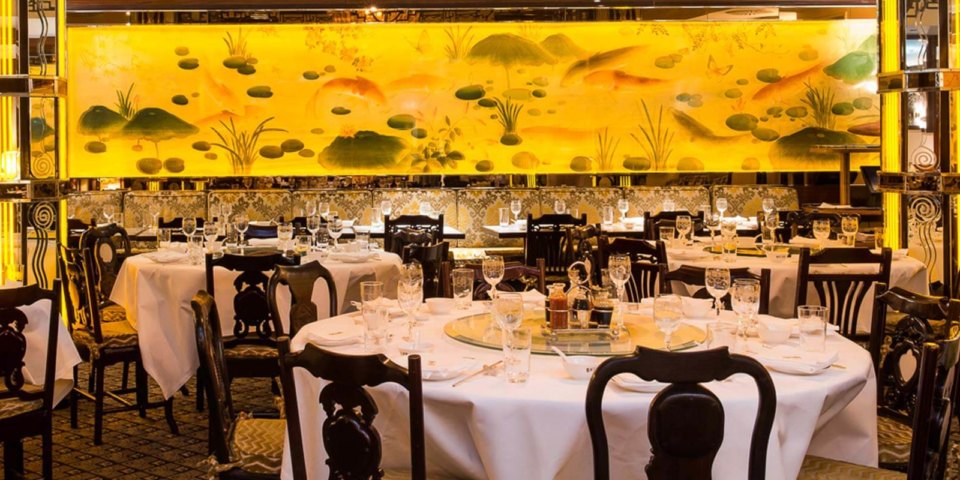 06
Private Dining Room, Rosewood London
If you want to see your chef in action, choose the private dining room at the Rosewood London. The room, which lies next to the famed Mirror Bar, comes with its own kitchen. Up to 18 guests can join you for supper they'll never forget.
07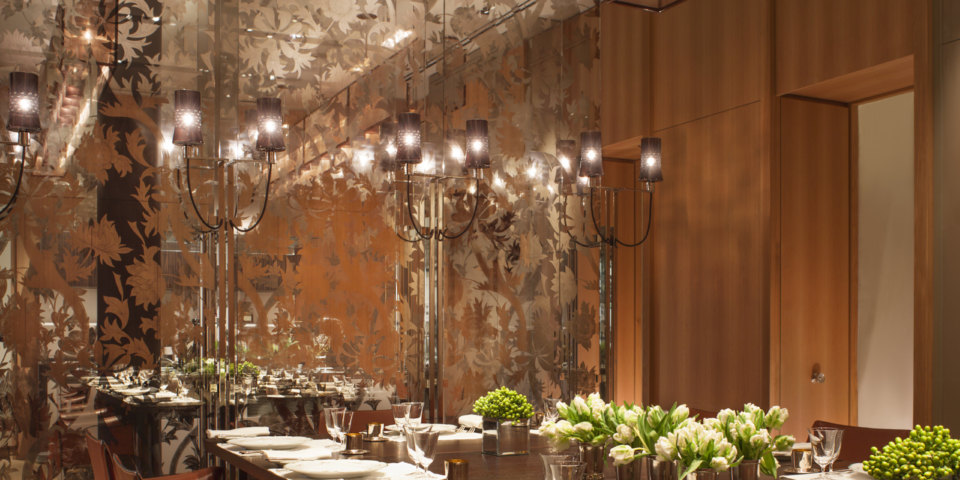 The Northall Private Dining Room, Corinthia Hotel
Enjoy beef tartare, monkfish osso buco and Alpaco Chocolate Whipped Ganache in the glamorous surroundings of the Northall Private Dining Room in the Corinthia Hotel. Twelve to 30 people can join you for supper around the table then relax with a post-dinner cocktail on one of the sofas.
08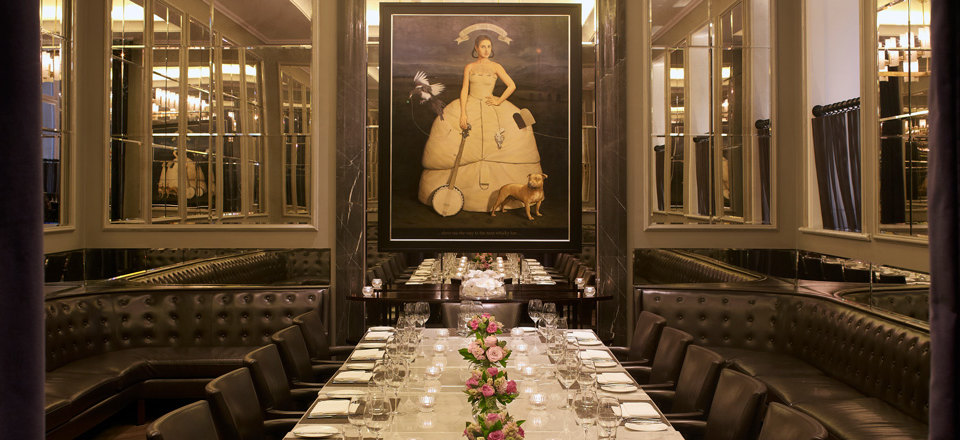 Seven Park Place, St James Hotel and Club
Okay, so this Michelin-star restaurant isn't a private dining room per se, but as it comprises just nine tables, we feel it's worth a mention. Expect such dishes as poached lobster tail, cauliflower puree and lobster butter.
Destinations Featured in the Article
Knowledge
Expertly Crafted
Value
Peace of Mind