Wellington & Wairarapa
Wellington & Wairarapa
The neighbouring regions of Wellington and Wairarapa occupy the south of the North Island, renowned for its varied landscapes, vineyards and rugged coastlines. Wellington is home to the city of the same name, a hip capital that provides a welcome buzz after the calm beauty of the region.
Wairarapa translates as 'Glistening Waters', said to be named by a Maori explorer who came across its vast lake. The name perfectly evokes the region's natural tranquillity. Wairarapa's idyllic scenery, Maori legends and charming little towns make it a top experience for a luxury tour. The beaches are ideal for fishing and surfing, and Lake Wairarapa itself is an opportunity to see some of the region's rare wildlife.
Like much of the North Island, Wairarapa is a superb wine growing region. Fans of the vine will find themselves at the heart of the Classic New Zealand Wine Trail, with dozens of vineyards to visit and sample some of the world's finest pinot noir and sauvignon blanc. Cycling between the vineyards is the best way to get around.
If you ever feel like leaving the wilderness, nearby Wellington is the next place to visit. Came to New Zealand to experience Middle Earth? You're in the right place. The Wellington region is the capital of Lord of the Rings tours. Spend half or a full day exploring Hobbiton to Isengard, pausing for a picnic in Rivendell.
Tucked away within dramatic green hills is Wellington's biggest surprise – its capital city. Although small – you can cover the city centre on foot – Wellington City packs a real punch, bursting with culture and cool. The pretty waterfront is a hub of bars, great restaurants and art galleries. Summer is the best time to visit 'Windy Welly', with lots of festivals and events including the New Zealand Fringe Festival and the Wellington Jazz Festival.
Read more...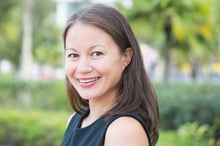 our destination expert
or
Knowledge
Expertly Crafted
Value
Peace of Mind