Tayrona & Ciudad Perdida, Colombia
Tayrona & Ciudad Perdida
Colombia's Caribbean coast stretches for around 1600km, incorporating long expanses of tropical beach, castaway islands and thriving coral reefs. Back from the beaches are vast swathes of pristine rainforest, mud volcanoes and the foothills of the Andes. Grand colonial-era cities dot the coast, while inland the lost remnants of ancient civilisations lurk beneath the jungle canopy.
It remains one of the most untouched coastlines of the Caribbean, renowned for its nature conservation and ecotourism. Around five hours east of Cartagena, lies Tayrona National Park, an untouched natural jewel and Colombia's most celebrated protected area. It's home to some of the most idyllic powdery beaches on the coast, fringed by wild jungle ripe for exploration. There's an abundance of flora and fauna in the park from eagles to titi monkeys to nocturnal jaguars. Tayrona is famous for its Ecohabs: beachside bungalows built with local wood in a design inspired by the ancient Tayrona tribes. With spa treatments available and a blissful vibe, this is a tropical retreat perfect for relaxing in luxury.
Older than Machu Picchu and only discovered in the 70s, Ciudad Perdida (the "Lost City") is a spectacular series of mountainside Tayrona ruins, half swallowed by THE jungle. With a luxury trek, you don't have to be Indiana Jones, but it can be tough cutting your way through thick rainforests or navigating the mountain passages of the Sierra Nevada de Santa Marta. However, it's more than worth it when you're rewarded with the magnificent vistas of this ancient lost treasure.
Read more...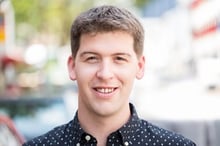 our destination expert
or
Knowledge
Expertly Crafted
Value
Peace of Mind