Maasai Mara & Southern Kenya
Maasai Mara & Southern Kenya
The Maasai Mara is world-famous for its exceptional population of lions, leopards, and cheetahs.
The annual migration of zebra, Thomson's gazelle, and wildebeest every year from July to October is one of the most sought-after safari experiences. The country gained even more attention with the widely popular BBC Television program, "Big Cat Diary".
In Kenya's south, there are wonderful reserves set against a backdrop of rolling hills and grassy plains. Chyulu Hills, Amboseli, and Loita Hills are great for adventure, honeymoons, and horseback riding. For true elephant lovers, Tsavo National Park is home to over 13,000 elephants and a definite must-see.
Lightfoot Travel has handpicked a number of glamorous camping, or "glamping", experiences, along with authentic safaris with experienced guides.
Read more...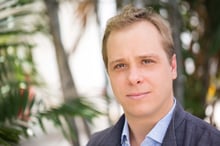 our destination expert
or
Knowledge
Expertly Crafted
Value
Peace of Mind