Porto & Northern Portugal
Porto & Northern Portugal
Sitting on the banks Douro River, Porto is a magical and historic city that captivates visitors all year round. The surrounding countryside remains among the most stunning scenery in Europe.
With a surreal old-world feel, its well-preserved 14th century city walls protect a maze of cobbled streets, wine cellars and baroque architecture. A fairy-tale charm that even inspired J.K. Rowling, with many of the descriptions in Harry Potter based directly upon Porto's romantic streets, squares and alleys.
Spend dreamlike days café-hopping along the slow-moving river or taking historic sites like Sao Bento railway station, famous for its blue-tiled interior. And make sure to stop at Ribeira square, in the heart of the city, a Unesco World Heritage site.
After sightseeing in the historical centre, our travel designers highly recommend you take the Ponte D. Luis bridge across the Douro to Gaia. This is a must for wine buffs, as Villa de Nova de Gaia is where you'll find the famous Port Lodges and wineries. Please enquire with our experts for a tailor-made wine tour.
We recommend combining a holiday to Porto with a tour of the surrounding countryside. The Douro Valley consists of rolling green hills and terraced vineyards, almond and olive trees, that stretch from the Atlantic coast into northern Spain. As well as wine tasting, there are many outdoor activities including river cruises, kayaking and bird watching.
Farther north lies Portugal's only National Park, Peneda-Geres, an ecotourism hotspot. But our top tip for Northern Portugal is Tras-Os Montes ("Behind the Mountains"), a secluded and rugged region of mountains, rivers and castles that retains a folky traditional lifestyle.
Read more...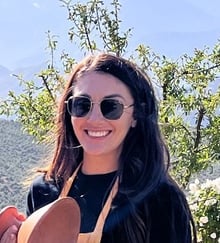 our destination expert
or
Knowledge
Expertly Crafted
Value
Peace of Mind