Bangkok
Bangkok
A heady mix of contrasts and striking individuality makes it Southeast Asia's darling, and the Thais' beloved City of Angels.
Alongside megamalls and a pulsating business district, Bangkok in Thailand still keeps its history with its majestic Grand Palace, the serene reclining Buddha at Wat Pho, and the waterways of the Chao Praya.
Outside the city, the ancient once-glorious city of Ayuthaya was the capital of Siam for just over four centuries and today what remains of this empire is fascinating to explore. The Kanchanaburi Region is most known for the Bridge over the River Kwai – while a sad reminder of the brutality suffered, the beautifully preserved WWII cemetery provides for poignant reflection. Staying for a few nights here by the river is a lovely base from which to explore the area.
Read more...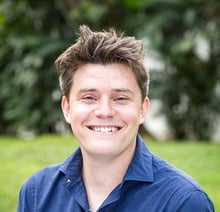 our destination expert
or
Knowledge
Expertly Crafted
Value
Peace of Mind