Brazilian Amazon Rainforest Vacations
Brazilian Amazon
Overview

The Amazon Rainforest covers a vast swathe of northern Brazil, bisected by the 4,400 mile Amazon River and the Amazon Basin, well over half of which is located in Brazil. On our Amazon Rainforest vacations, you can immerse yourself in a wild jungle landscape like no other
We offer a small selection of hand-picked lodges to enable the best possible rainforest experience, the further from any settlement the better in our opinion. Explore the Amazon at your own pace, taking in the breathtaking natural surroundings.
Vacation ideas
Staying in a small, secluded lodge, you'll uncover everything the Amazon has to offer. Take a private flight for a birds-eye view of the tremendous rainforest, or take to the water by boat and weave your way through this giant water system. Expert local guides are on hand to lead you through the jungle, teaching you about the diverse wildlife, flora and fauna as you go. You can experience all of this and more on our Classic Brazil itinerary.
Things to do
Wildlife is one of the main draws of the Amazon, a refuge for so many species. Due to the density of the rainforest, animals can be tricky to see so take an all-round approach – learn how the locals use the plants, catch piranhas for dinner, see caiman crocodiles, roaming armies of ants and toucans, then if you are lucky the likes of sloth and monkeys are an added bonus.
Grab your paddle and canoe the waterways of the Anavilhanas National Park, unearthing the natural beauty of this river archipelago. Pink river dolphins are also a fairly common sight in this part of the Amazon.
We can even arrange for short stays with remote tribes to really get under the skin of this incredible region.
Places to visit
Most vacations in the Brazilian Amazon begin in the former rubber boom city of Manaus, the so-called gateway to the jungle with an intriguing history and impressive Opera House. It is here that the black waters of the Rio Negro and the muddy Rio Solimoes meet, the Meeting of the Waters phenomenon, where they flow side by side for around six kilometres before they finally merge.
Explore by boat, perhaps on board a small Amazon cruise ship such as the Clipper Premium, a traditional yet comfortable vessel. Take an expeditionary voyage up the Rio Negro or private luxury charters along the remote Tapajos region with its blue waters and white sandy beaches, once described as the Caribbean of the Amazon by Jacques Cousteau.
At Lightfoot Travel we organise exciting, tailor-made, once-in-a-lifetime jungle experiences. Enquire today about our luxury tours.
Read more...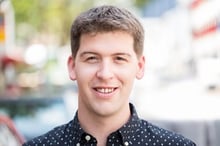 our destination expert
or
Knowledge
Expertly Crafted
Value
Peace of Mind