The former Ferrari F1 driver Giancarlo Fisichella knows about the finer things in life. So we asked The Podium Lounge's celebrity DJ to give us his guide to the Italian capital
BEST PLACE TO GET A SUIT MADE IN ROME
My favourite place is Sartoria Giuliva in Via Panisperna 207. Its co-owner Gerardo Cavaliere, embodies the classical Neapolitan elegance. For me, Sartoria Giuliva is a celebration of Italian light-heartedness and true expertise.
BEST PLACE TO BUY A PAIR OF SHOES IN ROME
Beppino Rampin in Via Quintino Sella 31. Beppino is the last one who can actually make a gorgeous shoe from scratch. Many others claim to be the real thing, but none of them are. There is only one true artisan left, and that is Beppino Rampin, who, from the 1950s has been making the most gorgeous shoes in his incredibly tiny workshop. Not to be missed.
BEST PLACE TO GO FOR A COFFEE
Have you heard of Fisico Coffee? Fisico Coffee is my new brand of coffee that I've recently brought out and is absolutely not to be missed in Rome. You can find it in the garden of the Hotel Locarno. I usually have it in the morning with one of their homemade cakes in the hotel's quiet garden. I love to spend time in the shadow of century-old wisteria plants, reading my newspaper, while being surrounded by the hotel's unmistakable art nouveau style.
BEST PLACE TO GO FOR A DRIVE IN ROME
If I had to choose, I love the Gianicolo, one of the hills overlooking the center of Rome. It offers stunning views of the eternal city. Every day at 12 noon you can hear the sound of a cannon. It was introduced by Pope Pius IX to allow all the churches of Rome to ring their bells at the same time. On the Gianicolo you'll find beautiful villas from the 19th century as well as many monuments marking the Repubblica Romana, the uprising led by Garibaldi against the Pope.
BEST PLACE TO GO FOR A PRE-PARTY COCKTAIL
Hotel Locarno Lounge Bar. Sorry, I am boring, but I love this hotel! Other than that, their bar is considered one of the few Italian temples of mixology. I usually go there at 8 pm to drink my favorite cocktail, Roma Bracciano, invented and prepared by the unbelievable barman Nicholas Pinna. The atmosphere of the hotel brings you back to the roaring Twenties, like an Agatha Christie movie, but the music is contemporary and cool. The nice Romans and an international art crowd visiting Rome frequent this bar.
BEST PLACE TO GO FOR DINNER
L'Arcangelo. Why? Just go there and let me know. History, tradition, and quality. However, they have very few tables so it's important to make reservations far in advance.
BEST PLACE TO ENJOY GELATO
ZUM. I love tiramisu and at ZUM they make it in many different ways. Tiramisu ice cream is the absolute best. I cannot stop eating it.
BEST PLACE TO DANCE THE NIGHT AWAY
The Magick Bar in Lungotevere Guglielmo Oberdan, 2 alongside the river. At this time of year, the weather is beautiful. The bar plays very cool music that you can dance to with the Ponentino wind in your hair. I also really enjoy going to Nice disco.
WHAT SOUVENIR SHOULD YOU BUY BEFORE YOU LEAVE?
A scent, as it always reminds me of Italy and Rome. The super cool Eau d'Italie fragrance line epitomizes the contemporary Italian Dolce Vita style. Wherever you are in the world, wearing it is such a clear style statement. I am particularly fond of the Eau d'Italie Eau de Toilette signature fragrance, and of Yu Son, an eau de parfum from their new ALTAIA by Eau d'Italie line.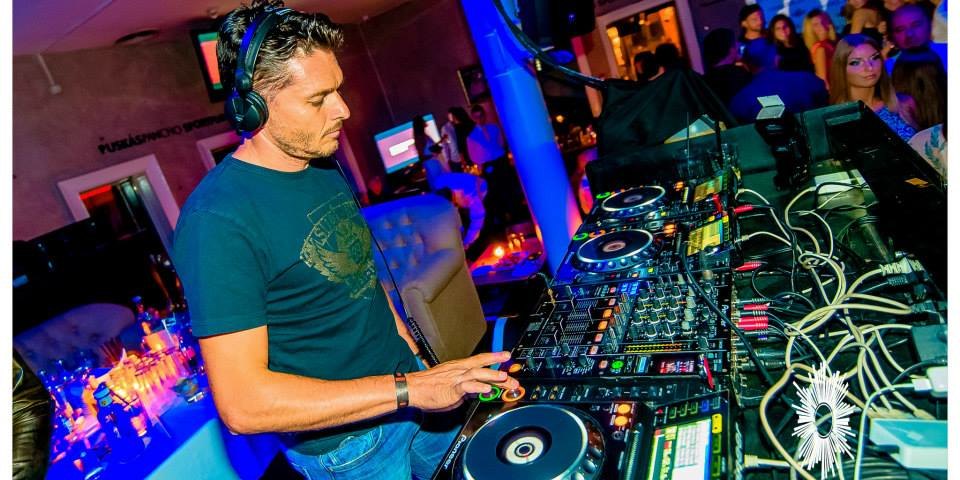 F1 driver turned DJ, Giancarlo Fisichella appeared at The Podium Lounge in Singapore.
Destinations Featured in the Article
Knowledge
Expertly Crafted
Value
Peace of Mind