Get ready to indulge all your senses during June and July with a trip to the lakeside town of Montreux.
01
Catch The Chocolate Train
For a mouthwatering treat, go on a gourmet adventure and catch the Chocolate Train. This elegant train will whisk you from Montreux to Maison du Gruyere (where you can see the famed Swiss cheese being produced) to Maison Cailler-Nestle in Broc, where you can enjoy a chocolate tasting. Delicious.
02
Watch The Montreux Jazz Festival
Usher, Lauryn Hill, Herbie Hancock and Erykah Badu are just some of the stars who will be lighting up the stage at the Montreux Jazz Festival from 3 to 8 July 2020. More than half a million jazz fans will arrive at the lakeside city to get their aural fix. And if a traditional concert hall isn't for you, catch a ride on one of the jazz trains or jazz boats – yes, really.
03
Tour The Lavaux Vineyards
The Swiss may be famed for their chocolate and cheese, but if there is one thing that you need to try before you leave Montreux – it's wine. The daringly constructed vineyards that cling to the hillsides have been producing delicious vintages since the 16th century.
04
Visit A Island Castle
Whether you recognise Chateau de Chillon as the castle made popular by Lord Byron or the one that starred in The Little Mermaid (we won't judge). This 12th-century grand dame has been a count's summer home and a prison. With its 14th-century frescoes, jawdropping views and striking architecture it is Switzerland's most visited historic monument for good reason.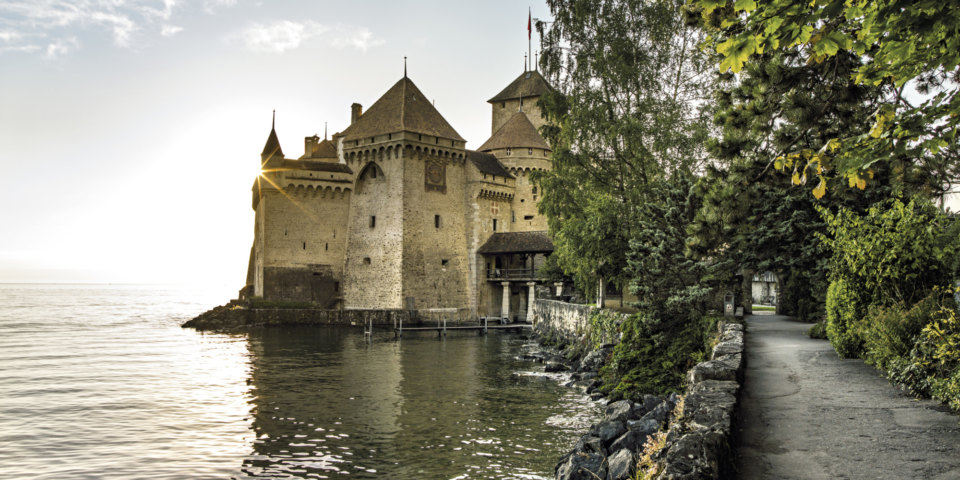 05
Go To A Legendary Recording Studio
AC/DC, David Bowie and the Rolling Stones each made a recording at the Mountain Studios in Montreux. But it was the famed band Queen who chose to make it their base for the recording of seven albums. The band owned the studio between 1979 and 1993. It is now the home of the Queen – The Studio Experience and visitors have the chance to remix some of Queen's classics.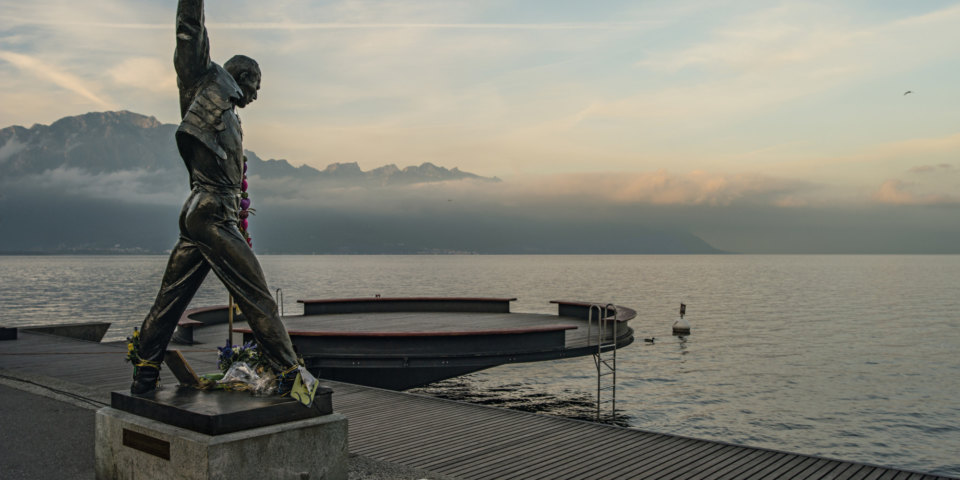 Photography: swiss-image.ch / Marcus Gyger; swiss-image.ch/Jean-François Morerod
Destinations Featured in the Article
Knowledge
Expertly Crafted
Value
Peace of Mind