Luxurious Eco Escapes: Lightfoot Travel's Top 6 Recommendations
In a world where sustainable travel is becoming increasingly important, it is crucial to celebrate and support organisations that prioritise responsible travel and sustainability initiatives. At Lightfoot Travel, we wholeheartedly believe in the power of responsible travel and urge our guests to embark on transformative journeys that leave a positive impact.
We list 6 of our favourite luxury eco hotels who are making huge strides with their sustainability efforts.
If you're looking for the ultimate nomadic adventure, then Three Camel Lodge in Mongolia is hard to beat. Not only will you sleep in a traditional felt ger, but will you be able to see the true nomads in action as the resort lets them graze their animals on the land as they walk between the plains. You too will also be given the chance to explore the land of Genghis Khan by foot, horseback, 4WD or Bactrian camel. Journey around the 600-foot Hongoryn Els ('singing' sand dunes), through the Yol Valley or even Tugrigiin Shiree – where they found the bones of the famed fighting dinosaurs.
Embracing a philosophy rooted in conservation, Three Camel Lodge employs a range of innovative practices to minimise its ecological footprint. The lodge operates entirely on solar power, extensive recycling programmes are in place, and through active engagement with local communities, the lodge not only provides economic opportunities but also fosters a sense of pride and ownership in preserving the natural wonders of the Gobi.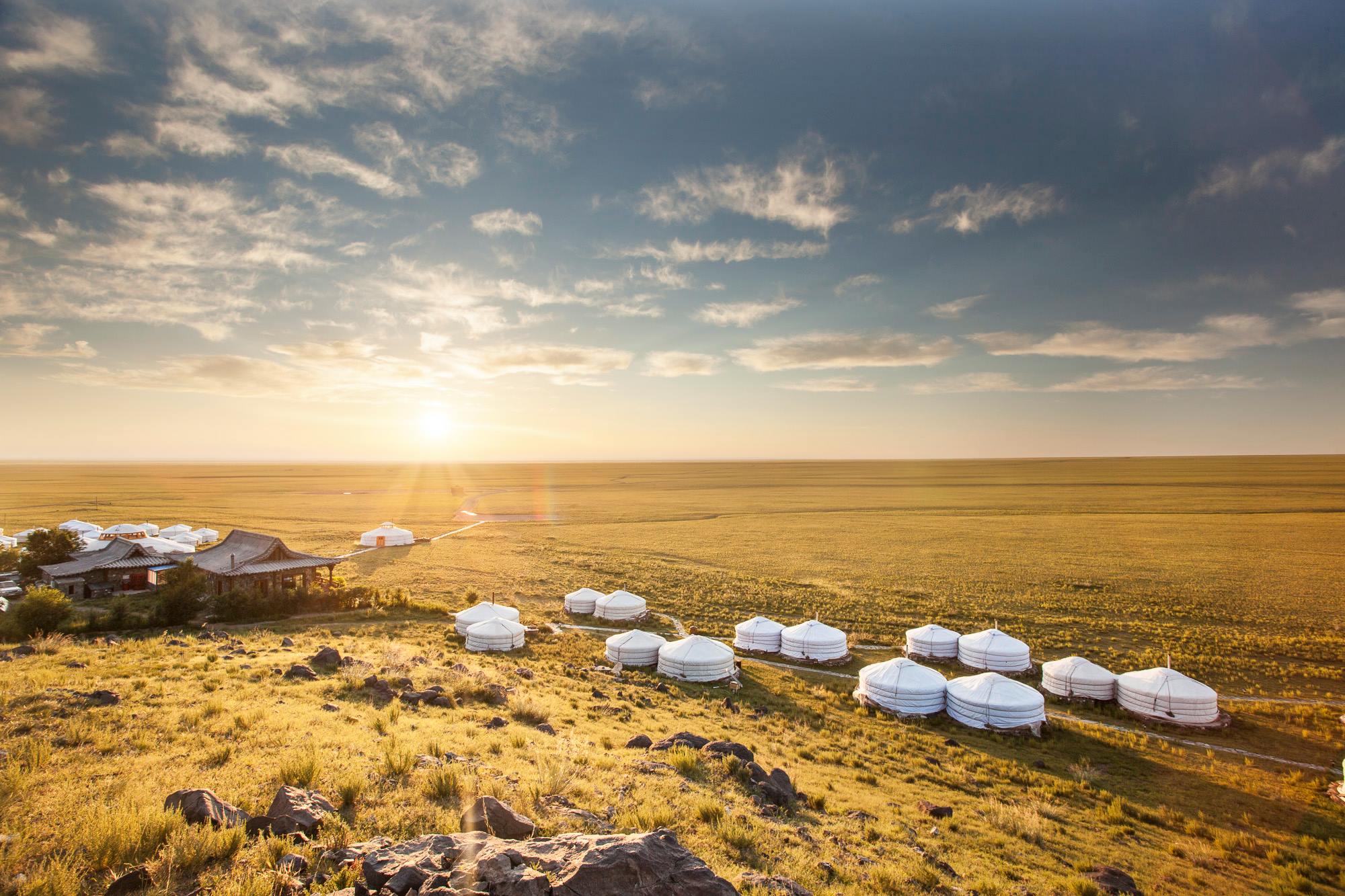 Vancouver Island's west coast is home to Clayoquot Wilderness Resort, a sustainable wilderness retreat in the Tofino region surrounded by a protected Biosphere Reserve. Accessible by a 25-minute seaplane from Vancouver, the resort boasts a wealth of excursions, a spa, and spectacular dining facilities. This resort makes you feel like you're in the middle of absolute nowhere – when you're actually only 40 minutes by boat from Tofino. The resort is located in a biosphere reserve with sustainability at the heart of everything they do. Head out on a kayak or Zodiac to see the local black bear population, before returning to the property to enjoy an incredible home-cooked meal on the terrace of the Cook House.
With bears and bald eagles as neighbours you can explore the rugged reaches of British Columbia's Vancouver Island. Dedicated to sustainable luxury, Clayoquot serves sustainable farm-to-plate meals, utilises found fallen trees for firewood, furniture, and boardwalks and draws from an extensive on-site. organic garden. Go hiking, do archery, go canyoning, and much more. Their 'no-trace' policy ensures that guests can immerse themselves in the wilderness without leaving a mark.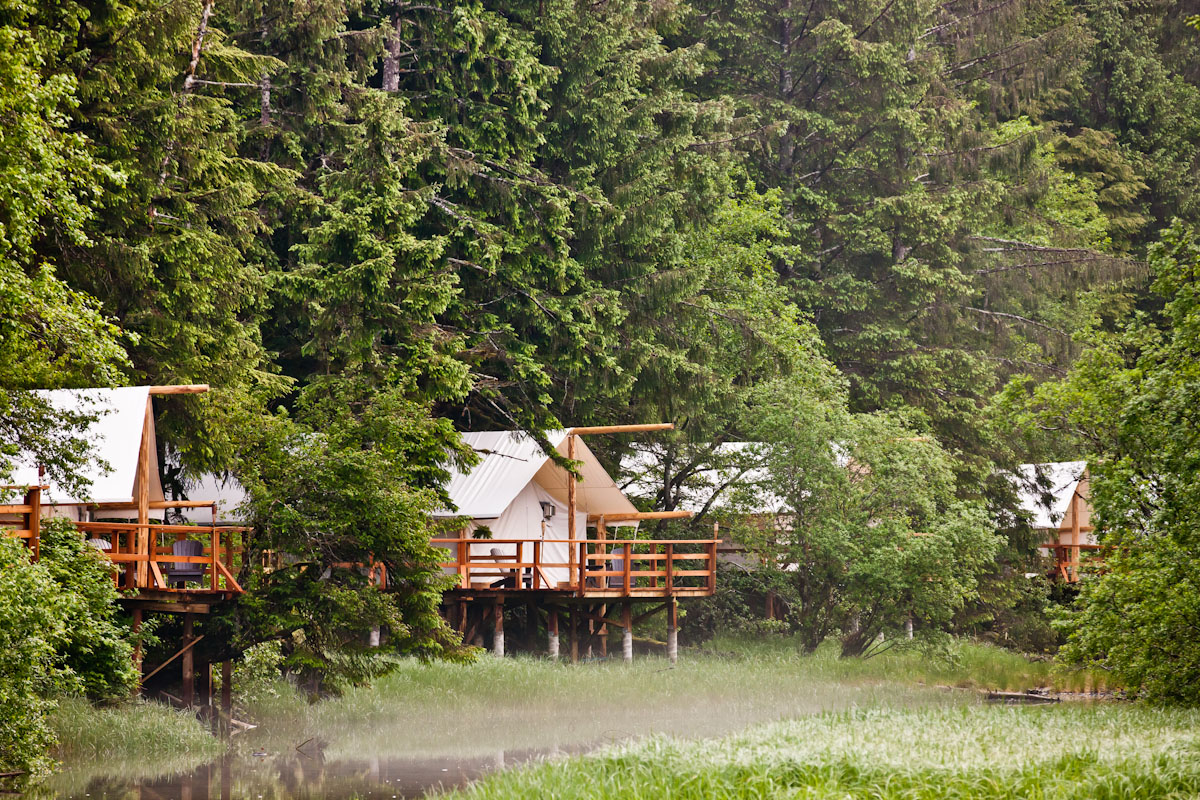 Nestled on the serene shores of the Baa Atoll, Soneva Fushi stands as a beacon of sustainable luxury. This Maldivian paradise boasts exquisite villas, each with its private stretch of pristine beach, and a commitment to environmental conservation that is truly commendable. Soneva Fushi embraces eco-friendly initiatives like solar power, waste recycling, and a zero-waste policy. The resort even has its organic garden, ensuring that guests enjoy delectable, sustainably-sourced cuisine. Soneva partners with a whole host of charities including Save Our Seas and PATT Foundation (Plant a Tree Today), and also operates educational excursions to educate guests, including a lesson at sea with local fishermen learning all about sustainable fishing.
Soneva are true pioneers in the eco-luxury space and their collection of resorts in the Maldives and Thailand are truly wonderful examples of how luxury and sustainability can work hand-in-hand.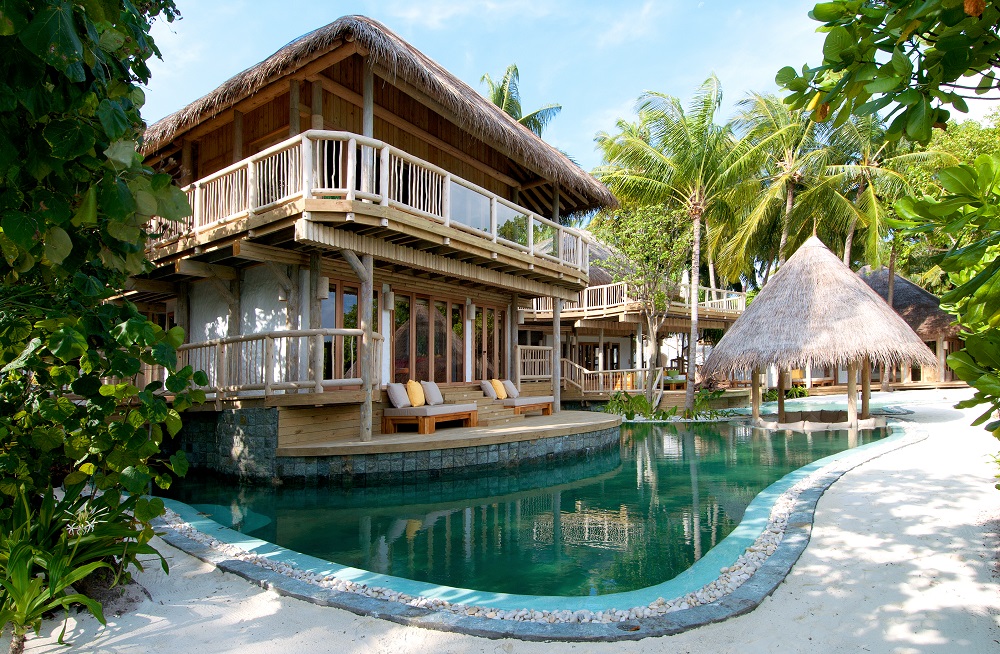 This award-winning eco lodge is set on a 1,000 acre private nature reserve that's home to monkeys, toucans and jaguars. The lodge is a living testament to the harmonious coexistence of luxury and environmental conservation. Committed to preserving the rich biodiversity of its surroundings, Lapa Rios has implemented a comprehensive array of sustainability efforts. The lodge operates entirely on clean energy, primarily sourced from solar panels. Extensive recycling programs are in place, and Lapa Rios is deeply engaged with the local community, providing employment, supporting education and healthcare projects. Through these efforts, Lapa Rios not only offers guests an unparalleled experience amidst the Costa Rican rainforest but also exemplifies a profound dedication to the preservation of the country's extraordinary biodiversity.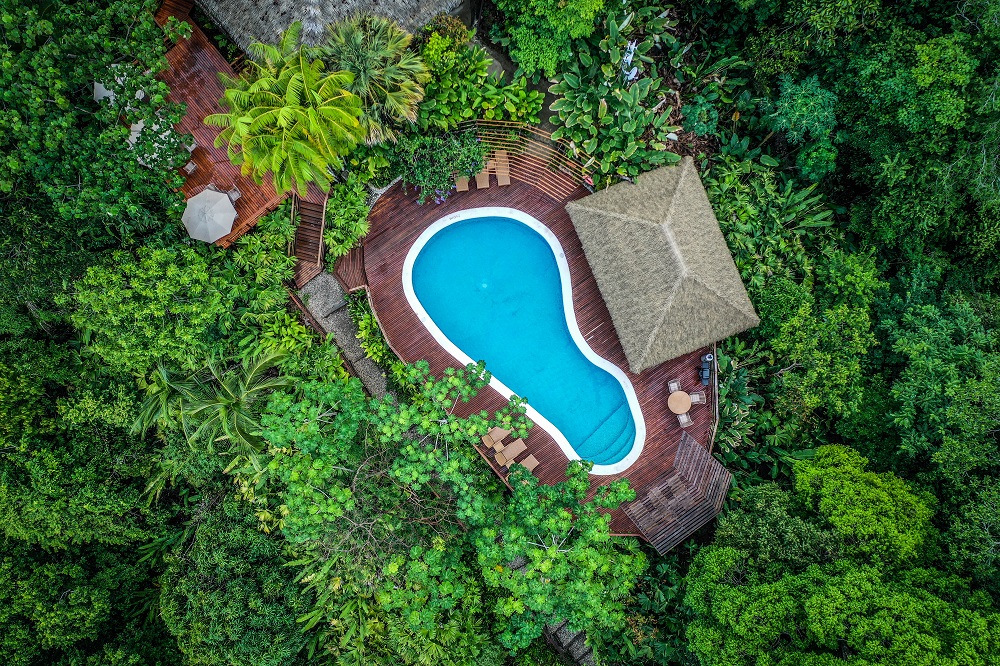 Situated in the heart of the
Cape Floral Kingdom
, a UNESCO World Heritage Site this award-winning eco-conscious resort sets an extraordinary standard for environmentally responsible hospitality.
At the core of Grootbos' sustainability efforts lies a profound respect for the natural world. The reserve is a sanctuary for flora, fauna and endangered species, with strict conservation practices that include reforestation, sustainable land-use planning and an emphasis on renewable energy sources.
Luxury at
Grootbos
is defined by its seamless integration with nature. Each villa is designed with an acute sensitivity to its surroundings. Beyond the villas, Grootbos places a strong emphasis on community development. By investing in local communities, Grootbos ensures that the benefits of tourism are shared equitably, reinforcing the relationship between luxury and sustainability.
Located in the unspoiled Koh Rong archipelago off of the coast of
Cambodia
,
Song Saa Private Island
is an exclusive private island resort blending luxury with sustainable principles. Set across two jungle-topped islands, it's 30 minutes by speed boat from the city of Sihanoukville.
The 27 spacious one- and two-bed eco-villas are nestled in the jungle or perched on stilts over the water, each with their own private plunge pool and ocean views. Constructed with local materials, they feature indoor and outdoor showers, sunken bathtubs, and modern technology.
Guests can take part in Song Saa Private Island's several sustainable projects including recycling and waste initiatives, community help and support, and marine biology, including coral planting initiatives. The team at Song Saa conduct pioneering conservation and community projects, such as coral reef survey dives, artificial coral reef programmes, sea grass and mangrove planting to reduce carbon dioxide, and environmental education projects for the local communities.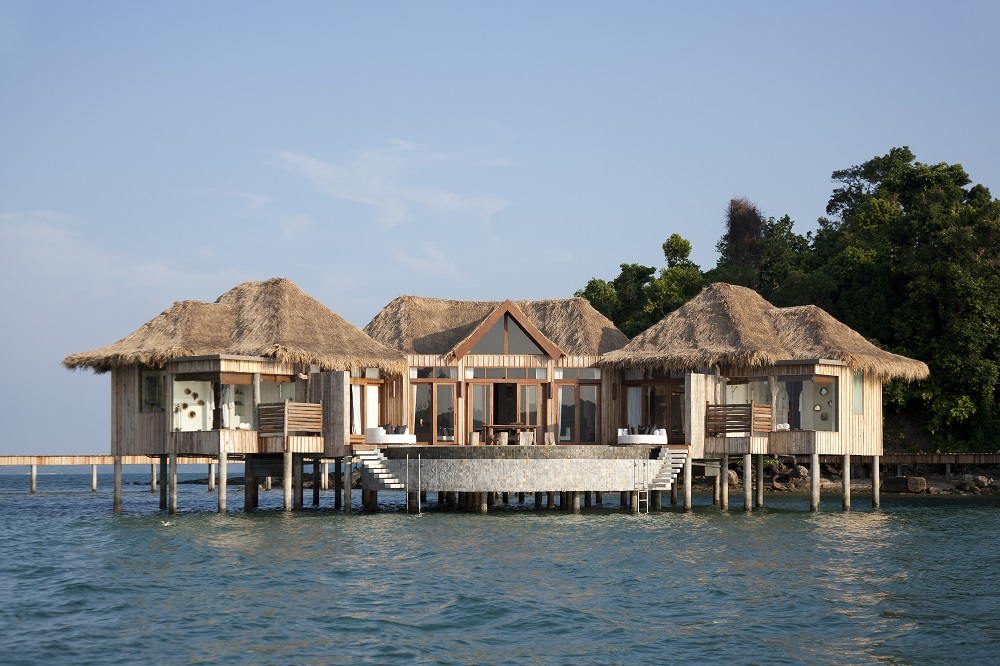 These six luxury eco hotels that we have handpicked all go above and beyond the conventional concept of luxury, offering experiences that enrich both the traveller and the environment. From the vast expanse of the Mongolia's Gobi Desert to the azure waters of Cambodia's Koh Rong Archipelago, these resorts invite guests to be part of a global movement towards sustainable tourism. Whether you seek an adventure in the wilderness or a serene beachfront escape, you can do so whilst leaving a positive impact on the planet.
Knowledge
Expertly Crafted
Value
Peace of Mind