Mendoza, Argentina
Mendoza
Mendoza creates havoc with travel itineraries in Argentina. Many visitors make the mistake of scheduling just a day or two here, stopping off to buy a case of wine. But once you're here, you just never want to leave.
Suddenly the Pampas and Patagonia just don't seem so alluring, not when you're sipping Malbec in a cobbled plaza of this seductive little city in the shadow of the Andes.
Smack in the middle of the arid Cuyo region, Mendoza would be a dusty desert outpost were it not for an ingenious irrigation system. Fresh mountain water is directed straight into the city, creating a lush and green oasis of lakes and parks – and, of course, irrigating the thousands of acres of vineyards.
Mendoza is Argentina's grape-producing heartland, producing over two-thirds of the nation's wine including Cabernet Sauvignon, Tempranillo and Malbec. Exploring the warren of musky cellars and tasting rooms throughout the city, or cycling through the surrounding vineyards is essential for all wine tours.
Like much of Argentina, the city enjoys a distinct European feel with historic architecture, Art Deco buildings and long, leafy avenues. In the hazy summers, laid-back days flow seamlessly into spicy Latin American nights, with bars and steak restaurants spilling out onto the city's five main plazas.
Thanks to an enviable location amidst some of Argentina's most impressive scenery, there's plenty to do for non-wine buffs too. Head up to the mountains for hiking or climbing, enjoy some sky-high exhilaration by hang gliding or paragliding or take to the rivers and lakes by kayak or raft.
With a mix of high adventure, typical Argentine charm and fine wine, it's easy to see why Mendoza is one of Lightfoot's favourite cities. Speak to our South American specialists, and they'll share their own experiences and help plan your own unforgettable adventure or wine tour!
Read more...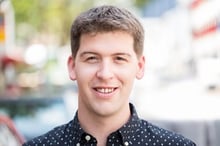 our destination expert
or
Knowledge
Expertly Crafted
Value
Peace of Mind