Kuala Lumpur & Central Malaysia
Kuala Lumpur & Central Malaysia
Emerald green tea scapes, pristine beaches on both coastlines and a hearty amount of tongue-tickling local fare, all in contrast to the sky-grazing Petronas Towers make mainland Malaysia a fascinating destination on its own.
The fresh mountain breeze in Cameron Highlands, a colonial hill station, is the quintessential retreat from the hectic streets of Kuala Lumpur. On the winding drive up, stop by tea plantations and local fruit farms to learn about the agricultural methods employed by the natives for the export of their tasty produce.
Residing on the East & West Coasts are luxury beach retreats retaining much of traditional Malay flavour in decoration and architecture, adding to the idyllic beach charm of these white sandy shores.
Malacca is situated approximately 150km south of Kuala Lumpur and 260km north of Singapore. It is said Malacca provided the impetus for the development of what would eventually become Malaysia. The city's rich history is the soul of Malacca, its roots reflected in the buildings, streets and the variety of hawker fare. Chinese, Thai, Arab, Portuguese, Dutch and British have all left their imprint, making it Malaysia's most historically vibrant city.
Kuala Lumpur is a glittering lattice of office towers, high-rise apartments and mega-malls, in which the twin spires of the Petronas Towers soar above. Highlights of the capital city include Chinatown's busy markets, the elegant colonial buildings of Merdeka Square, and a jaunt through the spice-filled streets of Little India, before resting your tired peepers in one of the many quality hotels across the city.
Read more...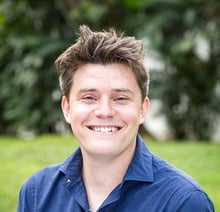 our destination expert
or
Knowledge
Expertly Crafted
Value
Peace of Mind