You don't need to head to the country to have fun. These big cities provide endless entertainment for little ones
Best For Animal Lovers: Chengdu, China
Chengdu has shot off the scale in terms of popularity in 2017. The pandas are of course a major draw for kids and adults alike, and there are multiple places to see them in and around the city. Play: Head to the panda base in Dujiangyan, which is about a 1.5-hour drive from the city centre. More of a sanctuary and less of a zoo, it provides a wonderful ecological environment for the pandas with beautiful hills and lush vegetation. If kids are over the age of 12, they can also become mini zoo keeper for the day too. Stay: Book The Temple House, a gorgeous retreat that comes with an indoor pool, interconnecting rooms for families and a fantastic bar downstairs for when the kids are in bed!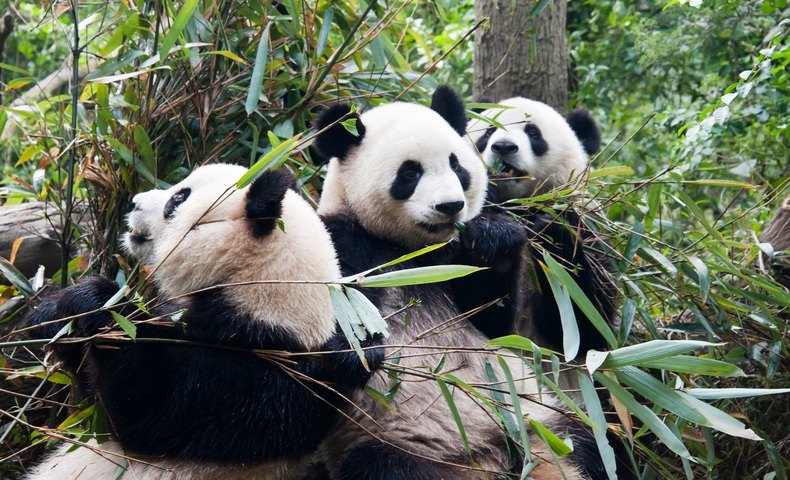 Best For Water Babes: Sydney, Australia
Sydney has been a firm family favourite destination over the years and it's easy to see why. With first-class beaches, an excellent zoo and heaps of child friendly cafes and restaurants, there is always something fun to keep the kids busy. Play: If you're off to the world-famous Bondi Beach for a day of swimming and surfing in the sun, check out Pompei restaurant for a great pizza menu and mouth-watering gelatos. Or if you have kids aged eight and up, and you are looking for a bit of an adventure, you can make your way up to SKYWALK at the top of the Sydney Tower Eye for breath-taking views of the city. Stay: Book the Shangri-La Hotel, which is located in the historic Rocks district, at the foot of Sydney Harbour Bridge. Children under six can enjoy complimentary buffet meals at the All-Day Dining and Pool Cafes when accompanied by a paying adult. If requested, the hotel can also arrange child care if you want to leave the kids in bed and enjoy Sydney's nightlife.